Summer Registration is Now Open
Teen Summer Workshops offer a series of one-week workshops in the summer for teens seeking a rigorous in-depth experience in a chosen area of concentration.
For Girls Entering into Grades 6th - 12th
Located at our downtown campus at 1435 De La Vina Street. (THE PINK HOUSE)
In addition to studio classes, weekly guest speakers (practicing artists and designers) will share their stories and career paths. Lectures about art and design will familiarize students with design history, cultural icons and design trends. The program will conclude with a final exhibition and celebration of student work open to friends, family and educators.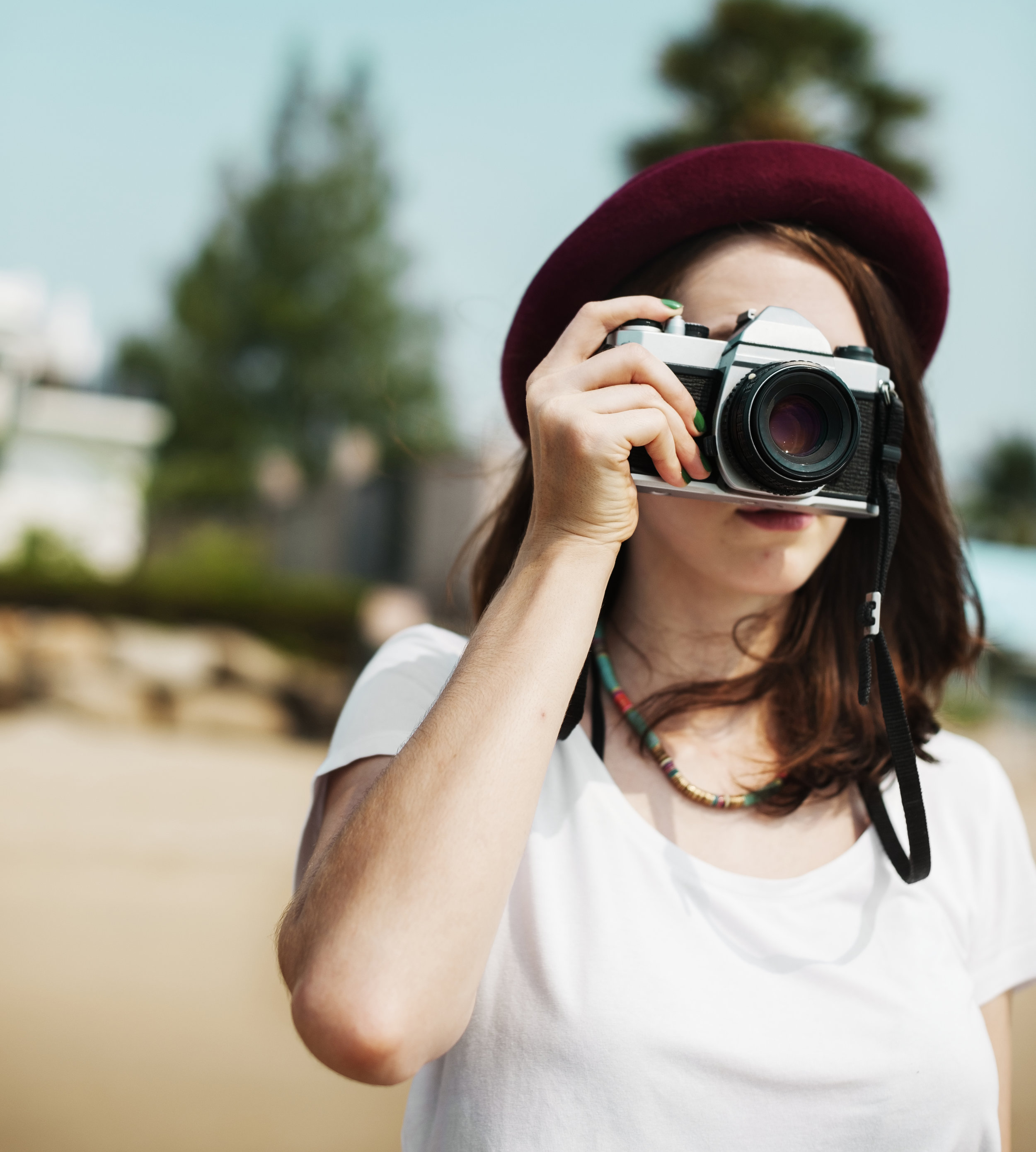 Students develop the skills necessary to research, compose, and capture digital photographic projects in a hands-on course. Students are encouraged to be creative, but are also taught to think of each project as a concise statement of artistic, documentary, and/or journalistic intent. They expand their repertoire of techniques with light and shadow as they work with professional lighting and grip hardware, as well as inexpensive and unconventional practical sources of light and shadow. GRSB provides all equipment.
Grades: 6th-8th: June 17-21
Grades 9th-12th: July 8-12
Professional instructors with real-world music production experience teach you how to record, mix, edit and produce digital music. During the Music Production Track campers learn key music production concepts like songwriting and musical arrangement, in addition to learning how to create/modify sounds and even program drum beats and patterns. The entire process of making digital music is explored here.
Grades 6th-8th: July 22-26
Grades 9th-12th: July 29-Aug 2
Monday - Friday | 9:00am - 3:00pm | $400
Journalism and Creative Writing
Learn the ins and outs of journalism. Girls learn basic web reporting, interviewing, editing and news writing techniques. Students spend part of the day in a classroom environment designed to mirror a professional newsroom, where they brainstorm story ideas, research current affairs and learn how to write news stories, the other half of the day is spent interviewing in the field. By the end of the program, students will have produced multiple stories on a chosen topic of interest.
Grades 6th-8th: July 22-26
Grades 9th-12th: July 15-19
Monday - Friday | 9:00am - 3:00pm | $400
Info coming soon
Grades 6th-8th: June 17-21
Grades 9th-12th: June 24-28
Monday - Friday | 9:00am - 3:00pm | $400
Photography Teacher
Arna Bajraktarević is based in Santa Barbara, CA. Originally from Bosnia, she is a graduate of Brooks Institute where she received her B.A. in Photography. During the last ten years she has embraced the changing landscape of photography by incorporating graphic design, film, art direction and various forms of creativity into her business and practice as a visual story teller. Her clients and projects are multifaceted. She specializes in portraiture, lifestyle, editorial and advertising. www.studioarna.com